Bluetooth Lithium Battery Monitor
Monitor the health and charge status of your vehicle's lithium batteries via your smartphone with the new Ultimate9 Bluetooth Lithium Battery Monitor and Ultimate9 BM app.
Monitoring your vehicle's lithium batteries is easy with the Ultimate9 BM app and Bluetooth Battery Monitor. Simply install the battery monitor to your battery positive and negative terminals, download the app via the Apple App Store or Google Play Store by searching Ultimate9 BM, or scanning the QR code on the Battery Monitor label. Turn on the app, and the app will locate and show your battery status.
The Bluetooth Battery Monitor can be installed neatly on top of your lithium battery. The 8mm forked cable lugs allow attachment to the battery terminals without having to remove any bolts, just loosen and slide the fork under the nut/bolt and re-tighten. This ensures there is no requirement to disconnect the battery and reset any radio codes etc.
The Ultimate9 BM app is simple to use, and not only monitors battery voltage, but will run cranking and charge tests as well as including a trip function to monitor charging periods while you drive.
The Ultimate9 app can monitor up to 4 batteries and each can be given a custom name, for example; Main, Auxiliary, Caravan, Bike, etc. Customisation for each battery and how often it is monitored can be accessed via the settings menu. Also within the menu is the ability to set notification alarms for a particular voltage status of each battery.
The Ultimate9 Bluetooth Lithium Battery Monitor is designed to monitor 12V batteries as fitted to cars, SUVs, motorcycles, boats, motor homes, caravans, camper trailers, etc. It is compatible with all 6-20V lithium batteries. Comprehensive instructions are included and can also be accessed digitally via the settings menu under 'Hardware installation'.

*Please note, this battery monitor is for lithium batteries only, for lead acid batteries please click here!
Features
- Wireless battery monitoring via mobile device
- Monitor multiple batteries with the one app
- Bluetooth connectivity, free app for iOS & Android (Ultimate9 BM)
- Receive notification of your battery condition via the app
- Short circuit and reverse connection protection
- Data stored for up to 31 days if out of sync
- Review and store historical data
- Records trip duration
- Simple, cheap and effective protection
(BBM2L)
| | |
| --- | --- |
| SKU | BBM2L |
| Brand | Ultimate9 |
Be The First To Review This Product!
Help other Sinister Offroad users shop smarter by writing reviews for products you have purchased.
Others Also Bought
More From This Category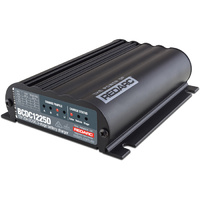 Redarc Dual Input 25A In-Vehicle DC Battery Charge
$495.00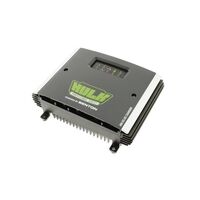 HULK 40 Amp DC-DC Battery Charger HU6540
Now $593.40
On Sale
36% OFF
RRP $924.00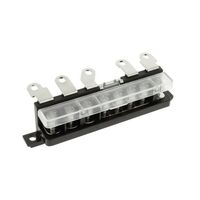 Terminal Block for Hulk HU6540 40 Amp DC-DC Batter
Now $48.76
On Sale
23% OFF
RRP $63.00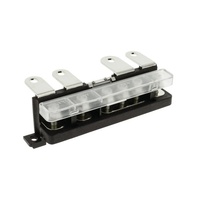 Terminal Block for Hulk HU6525 25 Amp DC-DC Batter
Now $42.23
On Sale
22% OFF
RRP $54.00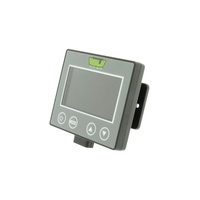 Remote LCD Display for HULK HU6525 / HU6540 DC-DC
Now $152.72
On Sale
27% OFF
RRP $208.00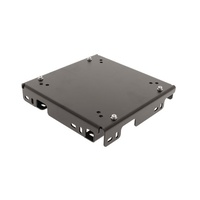 HULK DC-DC Battery Charger Mounting Bracket
Now $80.96
On Sale
26% OFF
RRP $110.00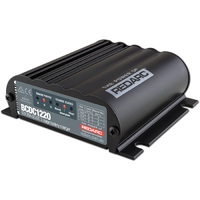 Redarc 20A In-Vehicle DC Battery Charger
$469.74